Arsenal's attacking front took a hit when they lost Theo Walcott to a season-ending knee injury. Former Arsenal striker Eduardo said he'd be open to returning to the club, but it is nothing more than purely media speculation.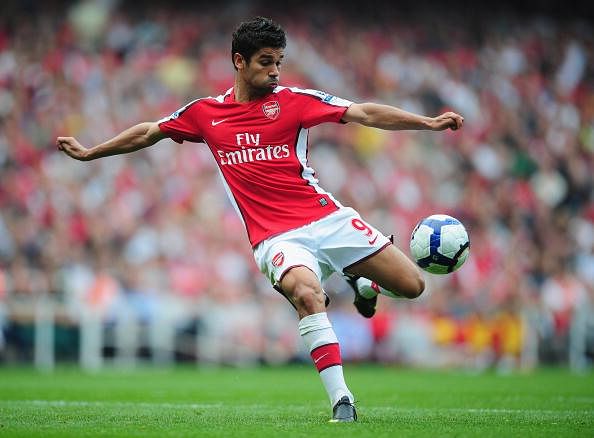 Announced the departure during the transfer window, the former Gunner Eduardo Da Silva (30 years) did not deny his desire to join Arsene Wenger's men, in an interview with The Sussidiario, quoted byskysports, he said: 

"I do not know anything about it, other than what I read in the media,"

"But of course, who would not like to go to Arsenal? Everybody knows that when I left, everything was done in a friendly manner."

"We are still friends and after leaving I spoke several times with Arsene Wenger. I still have many friends in London but of course this does not mean that I will come back to Arsenal."
However, conflicting to what he said earlier, Eduardo added that he would prefer a move to the Italian league, Serie A. He praised the league as one of the world's most competitive.
"I would like to play more because of the World Cup. Inter Milan are a great club with great tradition. Who wouldn't want to play for them?

"The Italian league remains one of the most difficult and it is always hard to play against all teams in Serie A."
The Brazil born, Croatian International signed for the Gunners back in 2007 when Arsenal's young and energetic team were on the way to lifting the Premier League trophy. Half way into the 07-08 campaign, a late tackle by Birmingham City's Martin Taylor almost ended his Arsenal career and infact, the Croationan Internatinal never lived up to his self once he got back into the first team and evidently he was sold to Shakhtar at the start of the 2010 campaign. He once returned to the Emirates when Arsenal hosted Shakhtar in the Champions League group stage during which he scored a consolation goal for the Ukranian side.
Arsenal travel to the Villa park on Monday night without Theo Walcott, but will be boosted by the return of Olivier Giroud and with Podolski back to full fitness, a January signing of a striker would do a lot good for Arsenal's title challenge. Elsewhere, long term absentee Alex- Oxlade Chamberlain has also returned to first team training after his early season blushes during the opening day of the season.