Derby County are a club who are usually expected to be challenging for the title in the Championship. All too occasionally we've seen them achieve their goals but, as with other clubs in their position, it seems like their key personnel issue is not about signing the wrong people but it's about selling the wrong people.
Keeping a tight grip on prized assets is difficult when the club is not in the Premier League. However, it has been known and so that if a chairman and manager remain tough with agents and players, they may actually retain their stars.
Nobody knows what goes on behind closed doors and it may well be that a player flat-out refuses to perform, after stating their intention to leave. But based on the little we know it is difficult to see why Derby let the following two leave the club.
Jeff Hendrick
Alright, they received £10million for the Dubliner and with a lack of other valuable transfers in recent years that must have been simply too much for the owners to resist. Hendrick, for his part, would have naturally welcomed the chance to play in the Premier League with Burnley, but with due respect to the Lancashire club, he will also have known that he was in danger of coming straight back down to the Championship within a season.
With that in mind, one cannot imagine how hard it would have been to convince Hendrick to stay in the East Midlands. 2 goals in 23 Premier League games would most likely have turned into much more convincing stats down in Championship. Gary Rowett was harshly treated at Birmingham and him coming in as the manager was already a plus. But had the likes of Hendrick been in the side, it would surely have been a huge improvement to the current squad and would have given Derby a real chance of promotion.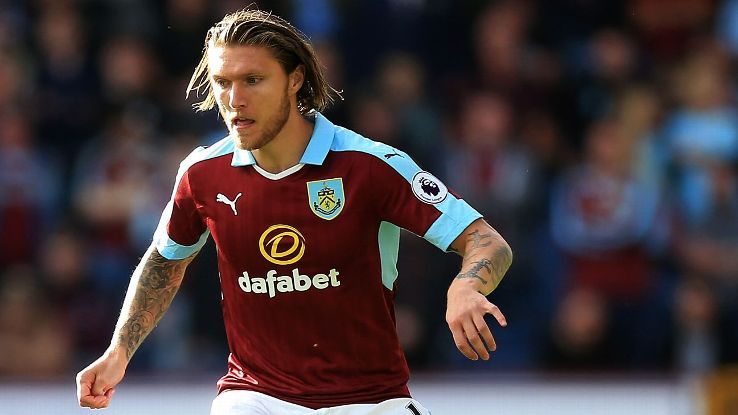 Ryan Shotton
The former Stoke City defender has moved around a lot in his career. It is something which is not usually a positive sign. However, his ability stands somewhere between Championship and Premier League level and as such, he is not a player that clubs like Derby can afford to belittle or undervalue.
Having previously spent time at St.Andrews on loan, Shotton was eventually allowed to sign for Birmingham City on a permanent basis last summer, linking up with Gary Rowett. Hindsight is a wonderful, but had he been retained at Pride Park then he would now be with the manager who wanted him in the first place and would most likely have improved this Derby team by a good margin.