Gylfi Sigurdsson vs Ross Barkley – A Statistical Comparison
"Our second top scorer is Kevin [Mirallas] or Ross [Barkley] on four or five goals, we have nobody from midfield scoring ten goals. We need more players scoring goals other than strikers. We talk about players who are really more productive than we have, that's important."
Those were the words of Ronald Koeman before he sold Romelu Lukaku, the man who scored an astonishing 42% of Everton's Premier League goals last season, with a humongous 25 goals. Koeman has already brought in replacements in the form of ex-Barcelona striker Sandro from Malaga and club hero Wayne Rooney from United.
But the club's transfer window was a much bigger project for Ronald Koeman and club director Steve Walsh, who aimed to revamp the squad left behind by Roberto Martinez. Looking majorly towards potential long-term players, Everton have signed Pickford, Keane, Onyekuru and Klaassen with a heavy spending spree, including the transfer of Wayne Rooney. Koeman now looks to add the finishing touches to his attack, with the signing of Gylfi Sigurdsson from Swansea, attached with a £50million price tag.
Koeman and Walsh are buying players that can statistically help them perform better, and cover for the loss of Romelu Lukaku. At this stage of Everton's development, they are investing in measurables. They needed goals from somebody other than Lukaku and they have bought goals; When he bought Davy Klaasen and his 14 Eredivisie goals and 10 assists, he was buying productivity. When he bought Sandro Ramirez and his 14 La Liga goals, he was buying productivity. Sigurdsson exactly fits that philosophy. No other non-striker outside of the top six scored more than the Icelander's 9 goals last season.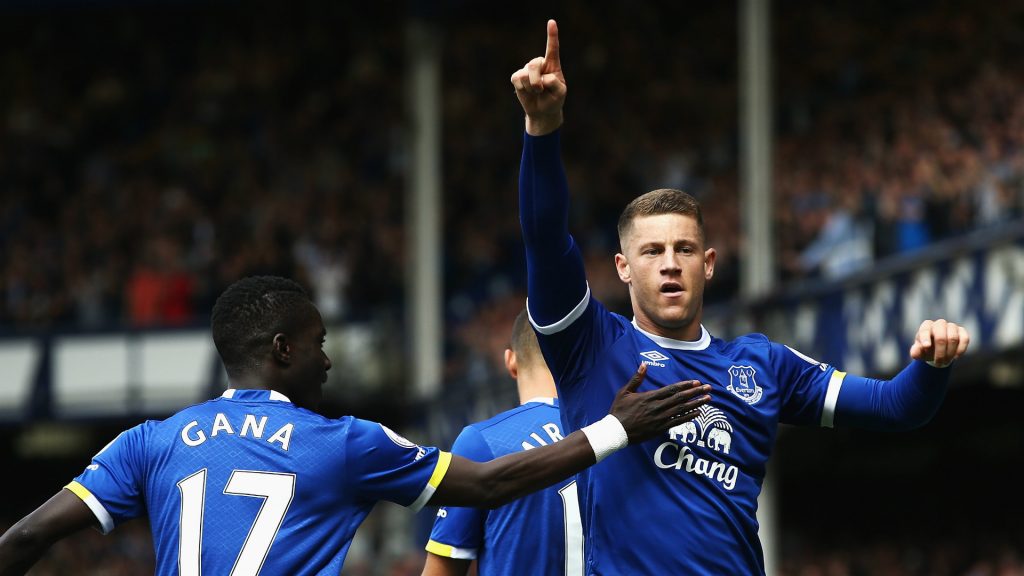 Nobody else notched up 8 assists from set-pieces last season; nobody got close to his 52 chances created from set-pieces. For a side that relied heavily on set-piece situations last season (only two clubs created more such chances than Everton), buying a set-piece specialist far better than any they have got, is as a perfect fit as Manchester United's move for Lukaku.
Ross Barkley, who could leave Goodison Park after failing to sign a contract extension, was again the notable absentee when Ronald Koeman's 25-man squad flew to Enschede on Monday. The 23-year-old has been linked with several other Premier League clubs, having entered the final 12 months of his contract. However, Everton insist the player's absence is because of a groin injury that has required treatment and forced him to miss the visit to Tanzania last week.
Now whether Barkley chooses to depart or not, the addition of Sigurdsson would only help the team. With Gylfi a dead ball specialist, Barkley, despite his disappointing season, outperformed the Iceland international in open play creatively. Barkley created 57 chances to Sigurdsson's 25 and recorded 6 assists to Sigurdsson's 5. Both players scored 4 times in normal play. With Koeman opting to use Barkley on the right wing last season, the addition of Sigurdsson would only bolster the Everton attack, and help in replacing and repairing Eveton's problems in front of goal.
Of the 13 footballers to notch a combined 20 Premier League goals and assists last season, only two played for clubs outside the top six. Everton have just sold one of those players, and they are about to buy the other. Both deals make perfect sense at just about any price.