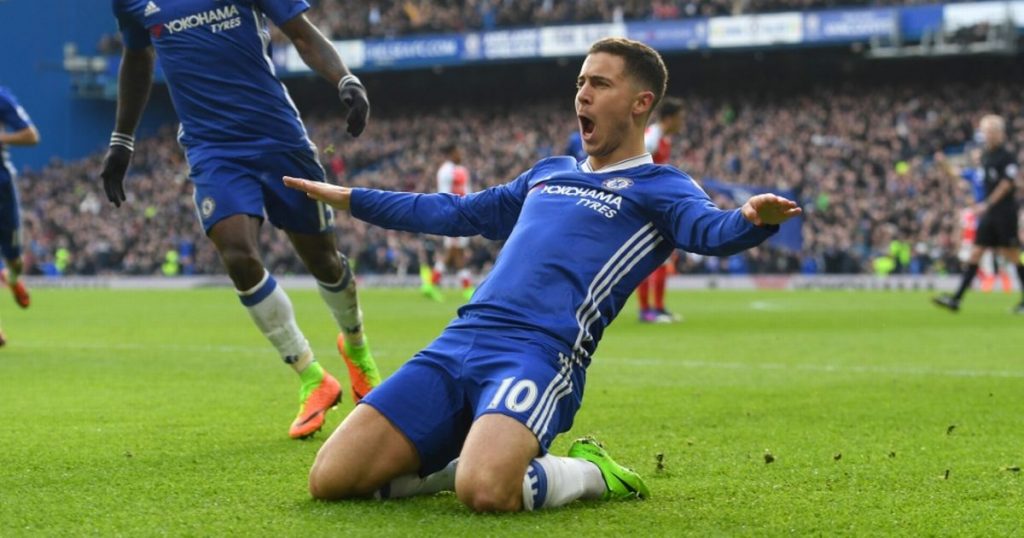 Why Barcelona Should Look At Eden Hazard As An Option To Replace Neymar
Barcelona are a club in some trouble this summer as they have lost one of their most important players in Neymar Jr to PSG. Though they got a hefty compensation to spend on a replacement, they are not finding it easy to lure their top transfer targets to the club this summer.
The Catalan giants wanted Liverpool star Philippe Coutinho to replace Neymar but Premier League outfit Liverpool are adamant that he is not for sale. However, certain reports suggest that Coutinho could be unveiled as a Barcelona player this week while some reports also claim that they have agreed on a deal for Borussia Dortmund starlet Ousmane Dembele, to replace the Brazilian winger.
Both players are decent additions to the squad at the Camp Nou but neither player is yet established at European level and Barca might want to look for a more experienced star. This interest has seen them get linked with a move for Chelsea star Eden Hazard.
The £63.7m rated Belgian international is easily one of the best playmakers in world football at the moment and he has helped his club win two league titles in the last three years. He is currently out injured and is only expected to back after a month or two into the season but Antonio Conte has recently revealed that he might not be able to stop the 26-year old if Barcelona come calling.
With exceptional dribbling skills, Hazard has won more take-ons in the Premier League than any other player in the last three seasons and is a genuine superstar. He is easily the best player for Chelsea at the moment and he is more than a decent replacement for a player like Neymar.
The former Lille star has 76 international appearances for Belgium, 147 Ligue1 appearances, 174 Premier League appearances and 36 Champions League appearances, making him an established star at the highest level.
He can walk into the Barcelona first team and can be a natural replacement for Neymar on the left flank. At 26, playing alongside the likes of Lionel Messi and Andres Iniesta might improve his productivity.
Barcelona will have to look at a star who can make an immediate impact next season and neither Dembele nor Coutinho have what it takes to help them land a silverware straight away. Hazard has not played in the La Liga as yet but his wide experience in Europe is probably the best choice for Barcelona to replace their outgoing Brazilian.