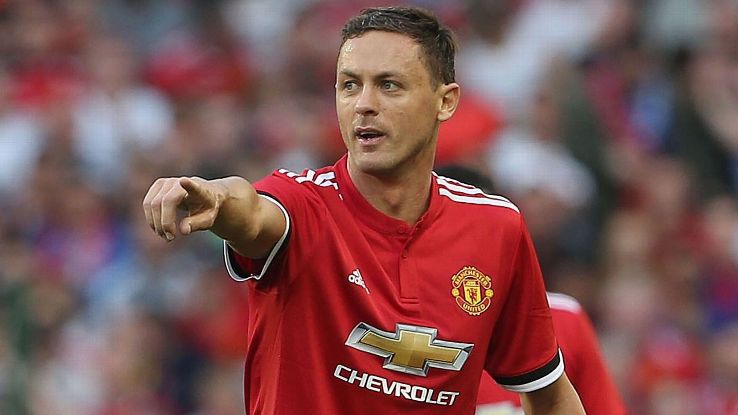 Why Matic Will Be A Sensational Hit At Old Trafford Unlike Despite The Doubts Surrounding The Move
Manchester United have been a busy club this summer as Jose Mourinho has looked at some of the finest players in Europe to his squad. However, he has managed to lure two of the best players in the Premier League in Romelu Lukaku and Nemanja Matic to the club. Though the Belgian international is scaring many rival fans, the Serbian star is not turning as many heads.
The Serbian international failed in his first stint in England but moved back to Chelsea a few years ago and has now won two league titles in the last three years. He was the first choice midfielder for the Blues in both title-winning campaigns and is one of the best defensive midfielders in the league at the moment.
It was Jose Mourinho who bought Matic back to Chelsea for his second stint and it does not come as a surprise that he is ready to trust him yet again. He cost Manchester United £40m, which is not over the top for a title-winning midfielder but the fact that he is now 29, is something not many fans approve of.
Smart, strong and athletic, Matic has a keen eye for a path breaking pass along with a thunderous left-foot that has scored some screamers over the years. He is adept in hold up play in the middle of the park and is at his best playing as the deepest of the midfielders, a position he will be used in at Old Trafford regularly .
He does not do anything fancy, sticks to his task and acts as a shield for the back line, a role which is very important in Mourinho's system. He is also strong in the air and is a perfect DM for the English style of play and solves an impending problem at Old Trafford this season.
The Serbian midfielder is expected to provide Ander Herrera and Paul Pogba, his midfield partners, to roam in a more attacking role while he sits back and soaks up the pressure. He has done that to great effect at Chelsea and there is little doubt about his ability to do the same for his new club.
With players like Pogba and Romelu Lukaku to latch on to his passes, he could be a more dangerous player and playing for Mourinho might just get the best out of him.
At 29, he is not at the best age for a footballer but for the couple of years or more that he will be at Old Trafford, he will be the first choice for the Portuguese manager, and in the thick of every achievement of the club.