Why Danny Drinkwater Might Play A Massive Role In Chelsea's Title Defence
Summer 2017 has been a window of rejection for Chelsea as a host of players declined to join the reigning Premier League champions and preferred other clubs instead. The list of players who rejected Chelsea this summer is quite long and the lesser we speak about it, the better it is.
Yet, their Italian boss successfully concluded a couple of deadline day deals – Torino full-back Davide Zappacosta joined the English champions for a fee of £23m, whereas, Leicester City, the 2015-16 Premier League champions, allowed midfielder Danny Drinkwater leave for a £35m transfer fee.
Chelsea, who already brought in former Monaco midfielder general Tiemoue Bakayoko, were looking to add more depth to the midfield as well as find an experienced resource to replace veteran Nemanja Matic, the 29-year-old Serbian, whom they allowed to leave and join former gaffer Jose Mourinho, at Manchester United. The 27-year-old Drinkwater is tipped to fit in that role and serve the purpose with his knowledge and experience in English football.
The former Manchester United academy reject progressed through the lower division sides and eventually ended up playing a massive part in Leicester City's miraculous Premier League victory. However, Leicester's unforeseen triumph suffered a predicted blow last year as the Foxes were fighting relegation at one stage of the 2016-17 season.
The departure of N'Golo Kante affected Drinkwater's performance as he lacked a proper midfield partner and failed to replicate his form of the season before. The English international has now reunited with his former teammate Kante at Chelsea and is all set to take the league by storm, just like they did a couple of years back.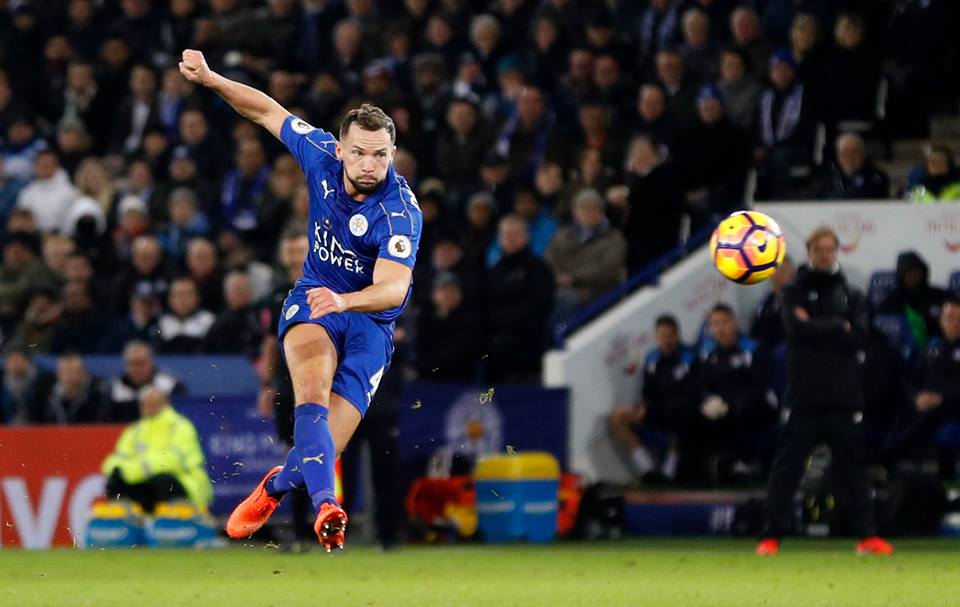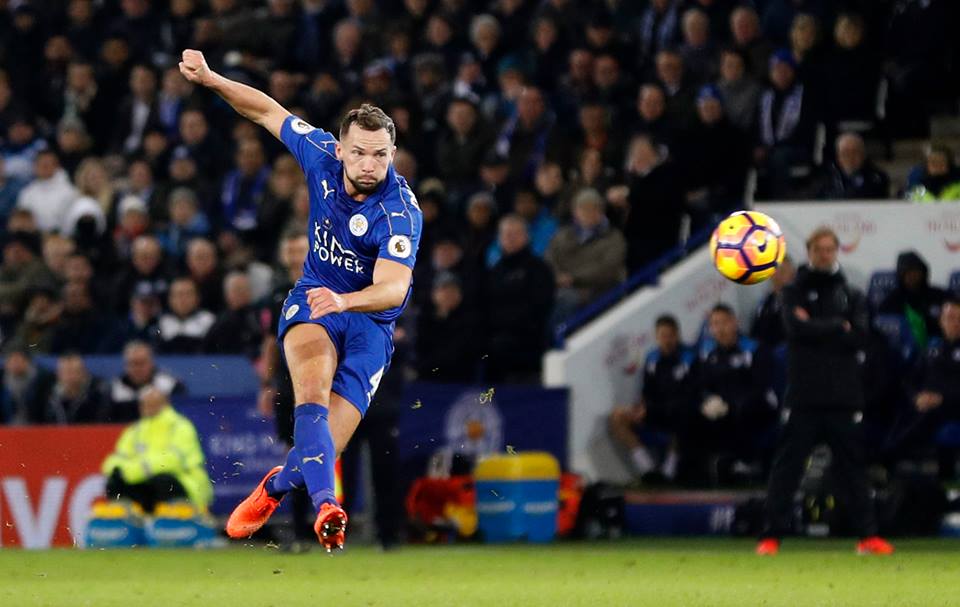 Drinkwater is mostly valued for his long balls, defensive work-rate and creating chances from the middle of the park. He distributed 124 successful long balls in 35 league outings during Leicester's title winning campaign whereas he matched the exact number last season as well in 38 appearances (Premier League and Champions League combined). Conte prefers to play with three centre-backs and his midfielders are mostly engaged in screening the defence and beginning counter attacks for the attackers to finish. Drinkwater will have a major influence here.
He registered 37 key passes and 7 assists in 2015-16 Premier League season compared to only 14 key passes and one assist last term. But the English midfielder is believed to improve his statistics this year with the presence of Kante alongside him and quality individuals surrounding him. His defensive contribution is also impressive – Drinkwater pulled off 13 blocks in Premier League (and 4 more in 9 Champions League outings) last season, compared to his 17 during the season before.
Also, he managed 72 clearances and 55 interceptions in 35 league appearances during their historic 2015-16 campaign, whereas the figures were even better last year with 85 clearances and 65 interceptions in 38 appearances.
The player, thus, might prove to be a shrewd piece of deadline day business as he will definitely add cover in the middle of the park alongside N'Golo Kante, Cesc Fabregas and Tiemoue Bakayoko as the Blues gear up for a remarkable Champions League return as well as Premier League title defence.