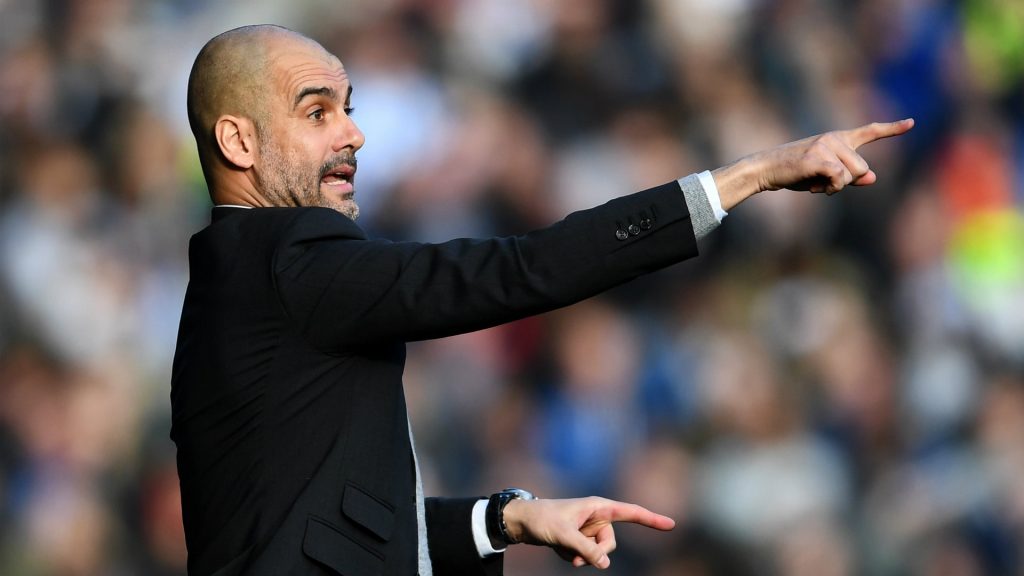 How Pep Guardiola Can Solve Manchester City's Goal Scoring Problems
When you spend millions of pounds in a couple of transfer windows, people naturally expect big things out of your team. Pep Guardiola and his Manchester City team are in a similar spot right now, with the English team looking to win multiple trophies this season, including the Premier League. However, they have not started very well and have failed to look commanding against mid-table teams like Everton. A major issue with City right now is their failure to bury the chances that they are creating, with Guardiola still unsure about his best possible formation and personnel.
However, here are three ways in which the former Barcelona and Bayern Munich boss can address the issue of not being clinical enough.
Focus On A Better Style Of Passing Football
The current City side is a typical Guardiola team and they like to take time and build an attack from the back. However, their passing has been off the mark in the 3 games this season, and they need to improve that. Most Premier league teams employ a high press, and it would be suicidal for Guardiola to continue using the "build up from the goalkeeper" strategy if they cannot pick the right pass at the right moment.
Ofcourse, Ilkay Gundogan's long-term injury doesn't help their cause, so they may have to make-do with an ageing Yaya Toure for now. Fernandinho will also have to play a pivotal role in the midfield since their 3-5-2 formation requires a regista with literally no margin for error.
Focus On Scoring From Dead-ball Situations
Having the likes of Vincent Company, Nicolas Otamendi and John Stones means that you have 3 well-built defenders who can make a menace of themselves in the opposition box, but Manchester City never use them to good effect. Kompany scored 3 times from dead-ball situations in the final month of the previous season, and both Stones and Otamendi have scored against Real Madrid in the pre-season from headers. Putting crosses into the box from free kicks and corners may not be the epitome of the beautiful football Guardiola is trying to preach, but it does come handy when you are facing a team that has placed 8 or 9 players behind the ball.
Start Sergio Aguero
Despite having someone as talented as Gabriel Jesus at his disposal, Guardiola still needs Aguero to get the goals for him. The Argentinian is one of City's greatest ever players and is a world-class striker. His movements off the ball and his finishing are something any manager would love to have. But so far, Pep has failed to play him for a length of time. Jesus and Aguero would complement each other well, and the Brazilian can learn many things from the 29-year-old former Atletico Madrid player. He must start more games for Pep's Manchester City.