Who Cares?! – 5 English Clubs With Worst Management Right Now
Picture the magical Premier League moments, they are easy to recall- Sergio Aguero's last-ditch title-winning goal for Manchester City, Wayne Rooney's overhead goal in the Manchester Derby and Dwight Gayle's equalising goal for Crystal Palace against Liverpool in 2013 that punctured the Reds' hopes of a first league title since 1989-1990.
But we are not talking about best Premier League moments here. Instead, we are glancing at the English top-flight clubs' worst management. Here are 5 English clubs whose management are probably the worst lot right now.
Sunderland
Why always Sunderland? Well, one has to accept that the club which has won 6 league titles are in a rut, and success looks burdensome. Sunderland, who now compete in the Championship, were considered as one the world's wealthiest football brands, since they were promoted to Premier League back in 2007.
Yet, such financial backing has been of no use and incessant on and off the field problems meant Sunderland never looked like hitting the right chord of the acoustic guitar.
From their handling of the Adam Johnson child abuse case to the fascism row in the wake of Paolo Di Canio's appointment, this club and its supporters have suffered at the hands of some sickening mis-management in recent years.
Since getting promoted in 2007, Sunderland have sacked 5 managers (Roy Keane, Steve Bruce, Martin O'Neill, Di Canio and Gus Poyet), while Dick Advocaat and Sam Allardyce resigned, thus ensuring, by hook or crook, the club avoids the drop. Under David Moyes, the club suffered the inevitable relegation at the end of the 2016–17 season and he resigned as their manager.
It thus begs the question – why always Sunderland?
Crystal Palace
By appointing Frank de Boer, Crystal Palace seemed to have settled for something new and something substantial. Indeed, it was a bold move which only lasted 77 days. Palace were the first team in England's top division to lose their opening four league fixtures without scoring, since Preston 93 years ago, and De Boer was the on in charge here!
De Boer did have an awful start but the axe that swung for him so ruthlessly, seemed premature. Chairman Steve Parish and the management were aware of the 'total football'. Hell, if they didn't, they certainly made themselves look like clowns post their decision.
Managers like Tony Pulis, Neil Warnock, Alan Pardew and Sam Allardyce managed the Eagles before De Boer took over. The Dutchman was ambitious and had plans to take Palace to a different level, but his departure has left the club in shambles.
Roy Hodgson has replaced De Boer and in fact, it's the worst time to hire him. Looks like it'll be the same old, same old tale in South London.
Swansea City
Manager Michael Laudrup had replaced Brendon Rodgers in the 2012-13 season. Under him, Swansea won the League Cup final, beating Bradford City 5-0, winning their first trophy in 100 years. But in 2014, he was shown the door after a poor run of form. Defender Garry Monk, a former Swansea player since 2004, replaced him, only to be sacked a year later for same reasons.
Francesco Guidolin managed to rescue Swansea from relegation, and pitiable results saw the club move to replace him with Bob Bradley, with new American owners Jason Levien and Steve Kaplan at the helm. Bradley, after just 85 days in charge, was sacked. Bayern Munich assistant manager Paul Clement was hired in 2017 and he secured their survival.
If the Swans are to have any hope of staying in the Premier League, they don't just need to change their coach. They need to change their entire way of operating.
Leicester City
Hardly anybody knew what to expect from Leicester City following their dream title victory in 2015-16, but we were sure that they shouldn't be battling against relegation the next season. Manager Claudio Ranieri did the unthinkable with the Foxes, and when he has sacked following poor results, football died on that very day.
Ranieri's predecessor Nigel Pearson also endured the same fate, regardless of leading the club to a remarkable escape from Premier League relegation.
Currently, however, Craig Shakespeare has righted the ship but the Leicester board lost all the respect when they showed their back to King Ranieri.
Arsenal
Let's be honest; Arsene Wenger should have left Arsenal a couple of years ago. But in reality, he is still the gaffer after winning the FA Cup in May, with the board rewarding him with another two-year contract extension.
How rotten are things at Arsenal right now? The difficulties are multiple. At the top of the business, the majority shareholder, Stan Kroenke, has never shown any interest in the club's affairs. Chief executive Ivan Gazidis continues to be a man only of words.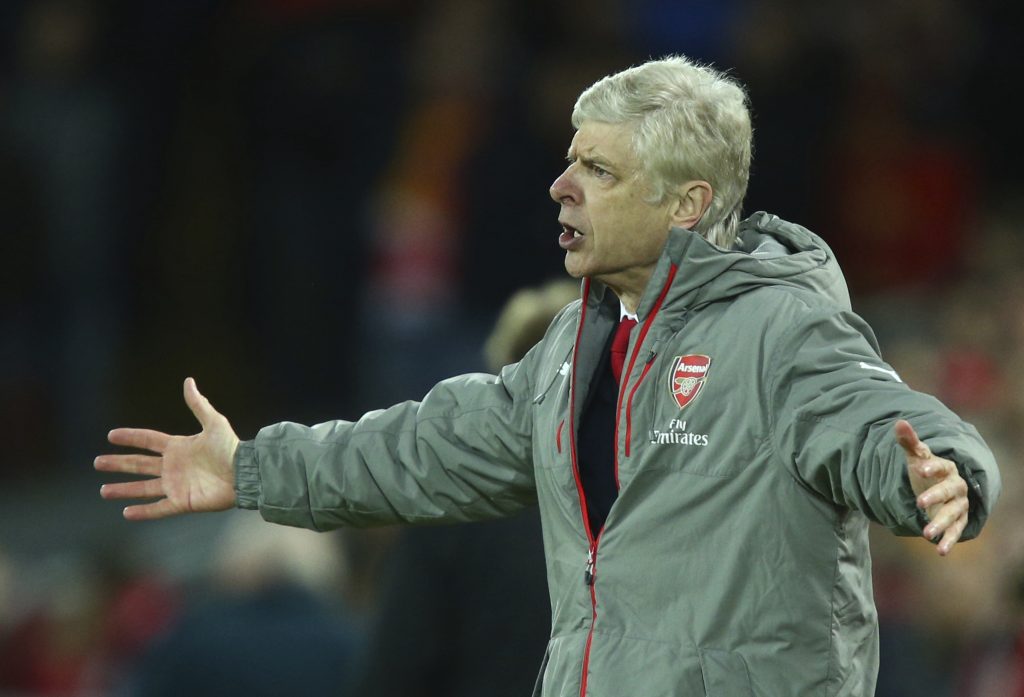 Behind the scenes, there are numerous things happening which the fans aren't even aware of. What they know is Wenger should have left long ago and that the board lack dynamism to usher into a new era that would see better things happen at this club.