Danish goalkeeper Kasper Schmeichel has always been used to large expectations. After all, he is the son of legendary Manchester United keeper Peter Schmeichel. That's quite a legacy to live up to if you are Kasper. Sure he found it tough going in the initial phases of his career, but it has, off late, come into place as he was an integral part of Leicester City's surprise title win.
This season has been a different story, though, as Leicester have been disappointing on all counts and find themselves narrowly close to the dreaded relegation zone. The champions facing the drop to the Championship has become a real possibility thanks to their form in recent games. All the players look rather dazed and don't know what to do to turn around what has been a dreadful season up to now.
Thus, Kasper has been linked with a move away from the King Power stadium. At 30, he still has a lot to give as a goalkeeper and many top clubs would be happy to have someone like him in their ranks. He has also recently established himself as Denmark's no.1 choice shot stopper.
That's only a testament to how far Kasper has come in his career. Reaching the heights of daddy's greatest might be a tough task, but he finally looks like a man that is stepping out of his father's shadow. Liverpool and Arsenal are some of the clubs that have taken an interest in him off late. Liverpool, in particular, would benefit hugely from his services.
There's been some unwanted uncertainty regarding the goalkeeping position at Liverpool, where Mignolet and Karius are battling out for a spot in the starting line-up. Klopp has given both keepers equal chances and it wouldn't be fair on either of them to rank each one above the other, as both have had their fair share of failures and successes as well.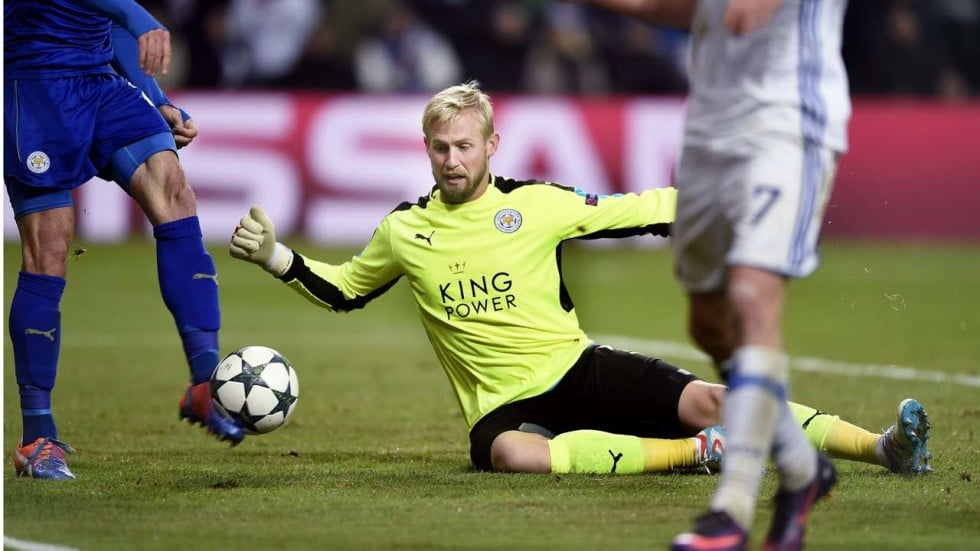 Under those circumstances, bringing someone of Kasper's stature would certainly add some respectability and solidarity to a Liverpool defense that has been found wanting on a few occasions this term. Kasper is an amazing shot stopper and leads by example in a very vocal way by organizing his defensive line.
That is something they're missing from Karius and Mignolet, as by no stretch of the imagination are they natural leaders that can dictate their defence. Both are good goalkeepers in their own right, but perhaps have a long way to go before they reach greater heights, something that Liverpool are currently in need of.
Mignolet's clean sheet in the recent 2-0 win over Tottenham will give Liverpool fans a lot of hope, but they mustn't be blinded by the fact that the Belgian is also capable of exceptional howlers that can land his team in trouble. Karius too, when tested, has come up short. Therefore, the signing of Kasper Schmeichel could probably be the missing puzzle from Klopp's defence.
Leicester could still do well in the Champions League, but their league position in the current Premier table definitely doesn't make for pretty reading and come June, Schmeichel may decide to part Leicester in order to further his career elsewhere. Clearly, Liverpool should be his choice of destination.