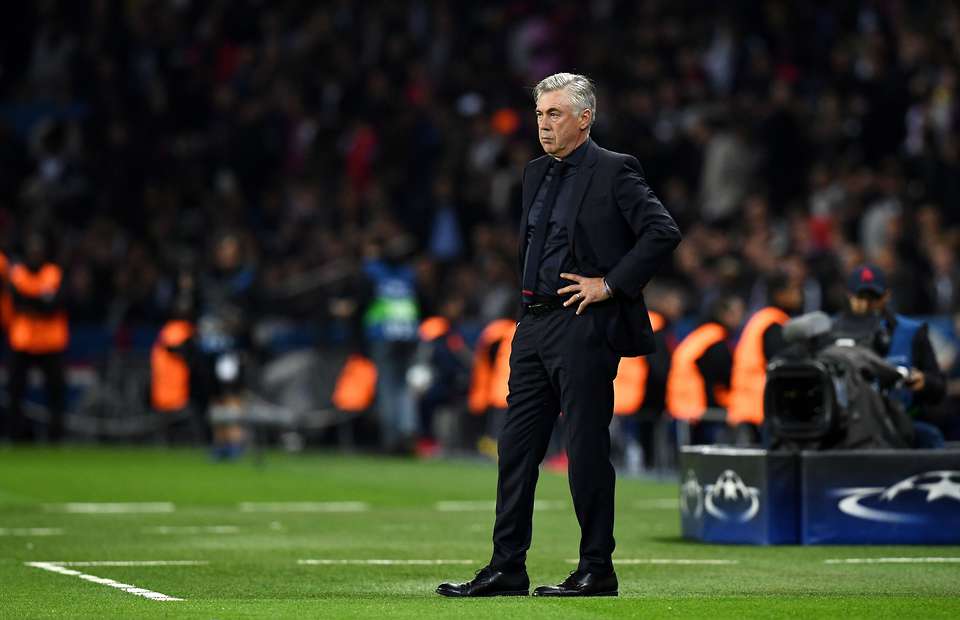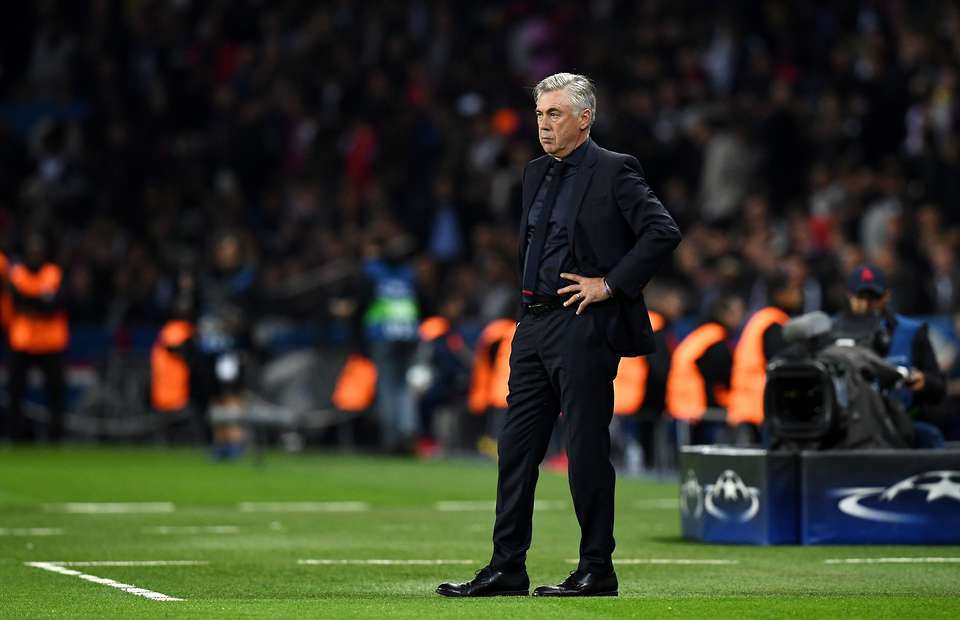 Three Destinations That Carlo Ancelotti Can Consider After Bayern Exit
Carlo Ancelotti's sacking from Bayern Munich after serving a tenure of a little over a year came as a shock to many. He was sacked after they lost 3-0 to Paris Saint-Germain in the Champions League. However, this move seems to have been inevitable, especially since the prolific manager did not really make a positive impact ever since he took charge of the German powerhouse club.
It is time for Ancelotti to seek a new club. Despite his inability to do much at Bayern, the manager will certainly not lack suitors. With a big question mark looming over the 58-year-old's future, let's take a look at three potential clubs he could join.
AC Milan
The possibility of returning to the Rossoneri – the club he won two European Cups with as a player and two Champions League titles as a manager – will certainly seem enticing for Ancelotti. Vincenzo Montella is currently at the helm of the Italian club but is under pressure, as his side continue to falter despite bringing in over €175m worth of new talent over the summer.
Milan are currently at 11th place in the Serie A – losing twice in their opening six fixtures – with Lazio cruising to a 4-1 victory, Sampdoria running out 2-0 winners, and the Milan derby ending 3-2 in favour of Inter. Their home game against Genoa earlier in the day wasn't satisfying either, as the game ended in a 0-0 draw.
The ex-Italy player has managed four Italian clubs before, which means he has ample experience he could put to good use if he does consider a return to AC Milan.
Arsenal
Since his departure, Ancelotti has been linked with a return to Premier League in order to take up the role of being Arsenal's new manager. Although Arsene Wenger signed a two-year contract at the end of last season, the fans don't appear to be too happy with the way the Gunners have performed so far.
Ancelotti already has experience in England, having spent two years at Chelsea. The Italian managed to guide the club to a league and cup double in his first season at Stamford Bridge, and he could do wonders if he replaces Wenger at Arsenal.
West Ham United
Slaven Bilic is still in charge of the Hammers despite weeks of speculation that he is about to be replaced. He has been under pressure ever since the new season began, as the Hammers have been under-performing since day one. They lost 3-0 to newly-promoted Brighton on Saturday, and things are certainly not looking good for the club or the manager.
Ancelotti was interested in taking up the role of the manager at West Ham about six years ago, when the east Londoners had just been relegated to the Championship. However, things are a lot different now but even if he does consider the job now, Ancelotti could turn things around for West Ham remarkably.