Why Signing Thomas Meunier Would Work Out Well For Manchester United
Paris Saint-Germain right-back Thomas Meunier is being linked with a move to Manchester United in the January transfer window. The Belgian has caught United's fancy in the past but it is understood that Jose Mourinho is all the more keen to sign Meunier now.
Antonio Valencia has been solid for the Red Devils as a right-back, but with tougher challenges coming up, the manager will be looking to increase his options to facilitate smooth squad rotation. Moreover, much like Ashley Young's conversion, Valencia has been pushed back to being a right-back despite being a natural winger. In fact, the Red Devils have been without a solid right-back since the days of Gary Neville and Meunier could be the answer to a long-term issue if he arrives at Old Trafford. Also, having a quality replacement in the event of unforeseen circumstances will certainly help the club.
Meunier played 6 Champions League games and 18 Ligue 1 matches in his first campaign with PSG in 2016-17, after joining from Club Brugge. Although the Belgian joined about a year ago, it is believed that he is unhappy with the lack of playing time he has been receiving at the French club. The defender's current contract runs until 2020 but PSG will be looking for surplus cash in order to balance the books after a heavy spending program in the summer that saw them sign Kylian Mbappe and Neymar.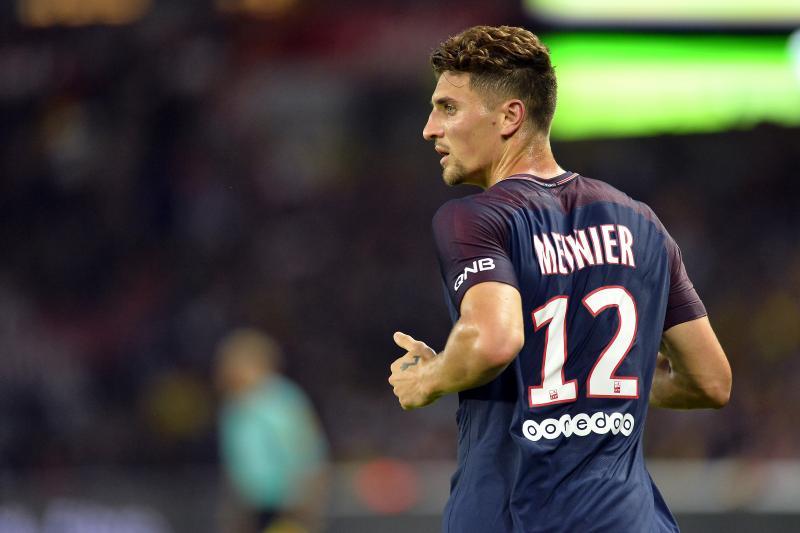 Moreover, Meunier's unhappiness at the lack of game time can certainly fuel the move. Last season, the Belgian battled with Spurs star Serge Aurier for the right-back position at PSG. After the Frenchman left for North London in the summer, Meunier would have hoped to become their first-choice. But Dani Alves seems to be the preferred choice at Paris right now.
In terms of experience and quality, the former Barcelona man is undoubtedly more advanced when compared to the 26-year-old. Alves has kept Meunier out of the side in recent months, which will hamper the latter's chances of making it to the Belgium squad for the World Cup next year.
As far as Manchester United are concerned, Mourinho is looking to strengthen his defence. Meunier can certainly be a valuable addition for the Old Trafford side especially since the right-back has shown good pace while pushing forward during attacks. His performances often make an impact in the final third, making him a great option. At the same time, Meunier also stays defensively solid throughout the game, which is very important. Meunier would surely be a good signing for Manchester United.