Crystal Palace Should Sign Fiorentina Striker Khouma Babacar – Here's Why
Bottom-placed Crystal Palace are in a major transition phase under new manager Roy Hodgson. Judging from how poorly the club has performed this season, it does seem like there are a lot of internal issues that need to be ironed out more than engaging in an entire re-haul of the team. Hence, the upcoming month will be crucial for the club and even more so for Hodgson.
The January window will be a good opportunity to bring in new recruits and the manager has quite some time to determine the problem areas. However, one can say without a shred of doubt that the Eagles need to invest in a proven goal-scorer. If recent rumours are to be believed, Palace are continuing their interest in Fiorentina striker Khouma Babacar and are lining up a winter move to land the player. They are now the favourites to sign the striker.
Having been without the services of Christian Benteke since mid-September, Palace have been struggling majorly when it comes to scoring goals. Hence, it is of utmost importance that they sign a striker in January, making Babacar a likely target. The Eagles have targeted him for close to a year now but this time, they are truly in desperate need of his services.
Interestingly, the Senegalese star is also on the radar of West Bromwich Albion and Palace's bitter rivals Brighton. In fact, he was close to joining the Seagulls over the summer but the move fell through at the last minute. Palace might face competition to sign Babacar but given the player's potential, they should pull out all the stops to land him.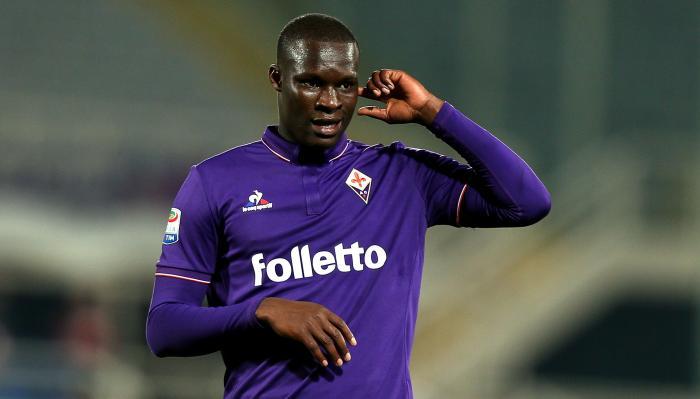 Although Babacar scored 14 times for Fiorentina last season, his opportunities have been quite limited this time. He has made only 7 appearances so far and he's come on as a substitute in all of them. Adept at taking long shots and finishing, Babacar truly seems like an ideal candidate to breath some fresh air into Palace's blunt attack.
Babacar is a counter-attacking threat and his shot accuracy is top-notch. However, the player is weak when it comes to making defensive contributions but that is something that can be worked on eventually. Based on what Palace need at the moment, Babacar seems to fit the bill perfectly.
The Eagles will hope to welcome Christian Benteke soon but the club are without sufficient backup following failed summer moves for Oumar Niasse and Cenk Tosun. Hence, signing Babacar seems like the need of the hour. One may argue that the player has never made more than 15 appearances in a season with Fiorentina but the fact is that he has found regular starts difficult to come by at the Italian club. On that front, moving to Crystal Palace makes sense for the player as well.