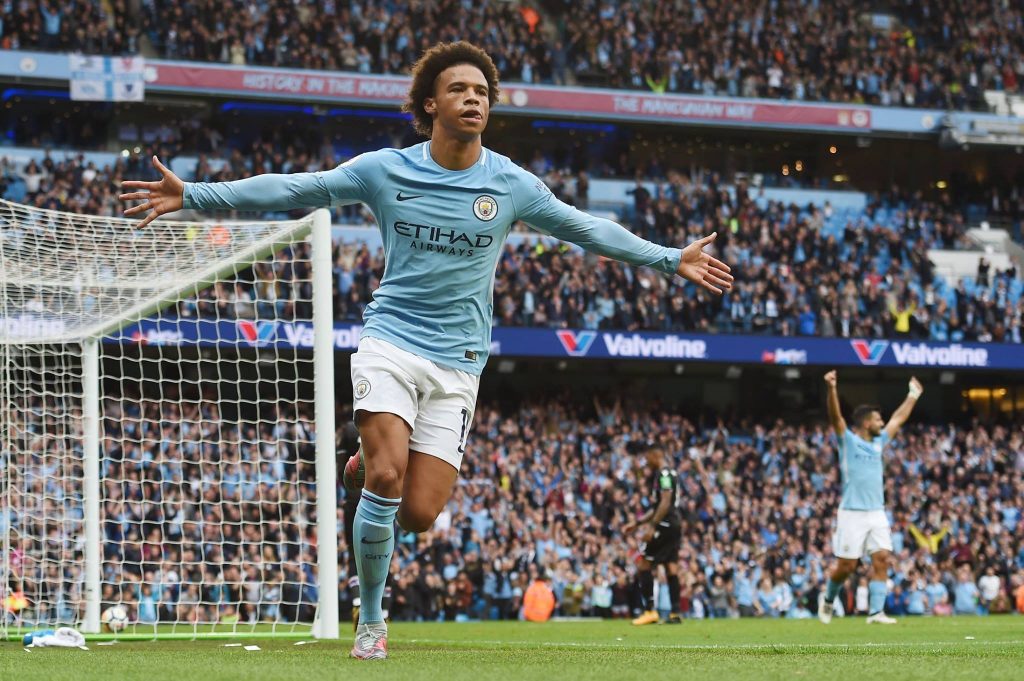 Why Leroy Sane Deserves To Get A New And Improved Contract At Manchester City
Last season, Leroy Sane was hardly regarded as a threat. He was a part of Manchester City but everyone was more interested in Gabriel Jesus and the young German got lost somewhere in the line-up. However, like many before him, the 21-year-old was just getting accustomed to the Premier League before unleashing his true brilliance. He has been one of City's better performers this time – which in itself is quite a statement considering the number of in-form players at the club.
The player is set to be offered a new contract and he truly deserves it. Up until now, Sane was one of the lowest earners in the squad, taking home a salary of just £60,000-a-week. If the talks go as planned, Sane will be able to earn a lot more and that seems fitting, especially after his scintillating displays this term. His blistering pace and immaculate skills have worked wonders up front for the Sky Blues. Pep Guardiola's squad has been renowned for their attack this season and Sane has been a major contributor to their success.
Although the youngster is sharpening his skills to move forward in the right direction, Sane needs to be applauded for the way he has refined his finishing prowess. He is not only scoring goals almost on a daily basis but is also producing displays that are simply pleasant to watch – even for rival fans.
In 12 starts for Manchester City in all competitions so far, Sane has scored 6 goals and 8 assists – which is a far cry from the 5 goals he scored in 26 appearances for the club last term, according to WhoScored. That shows how far the player has come in a matter of months. The rest of the 2017/18 season is ahead of us and if City continue like this, they might just lift the coveted Premier League trophy at the end of it and that will be a major career milestone for the young German.
City are working like such a well-oiled machine this time and that is mainly due to the power of their attacking line-up. The likes of Sane, Raheem Sterling, Kevin De Bruyne, Sergio Aguero and Gabriel Jesus are all in excellent form and are producing results on the field, day in and day out.
What makes their good fortune all the more impressive is the fact that Guardiola brought out the best from these players. The way he has made an impact at the club is commendable and it reflects in the way youngsters like Sane are finding their true potential.