Food for thought: Should West Ham continue with David Moyes after the end of this season?
For a club that plays in front of 60,000 people every week, West Ham's league position does not remotely even justify their credentials. A club with a storied history in English football, West Ham have not been able to push for a top-half finish this season and this has raised a lot of questions regarding the squad and most importantly, the manager – David Moyes.
The Scotsman took over the club from Slaven Bilic in November and agreed to a two-and-a-half year deal. However, the deal had a review clause at the end of it and Moyes' future in the club would be decided in that review. Fast-forward to the end of the season and West Ham are still struggling.
They're just above the relegation zone in 15th place and have conceded the most goals in the Premier League this season. Nothing seems to be working in favour of Moyes, so West Ham have a real conundrum on their hands. Do they continue with Moyes next season?
Better managers available
Ever since Moyes left Everton to take over the hallowed job of being Manchester United manager, things have not panned out well. He was acrimoniously sacked from Old Trafford before heading to Real Sociedad in the La Liga. The results did not pan out well and he was sacked. Then, a move to Sunderland ended in disaster as they got relegated. Moyes resigned.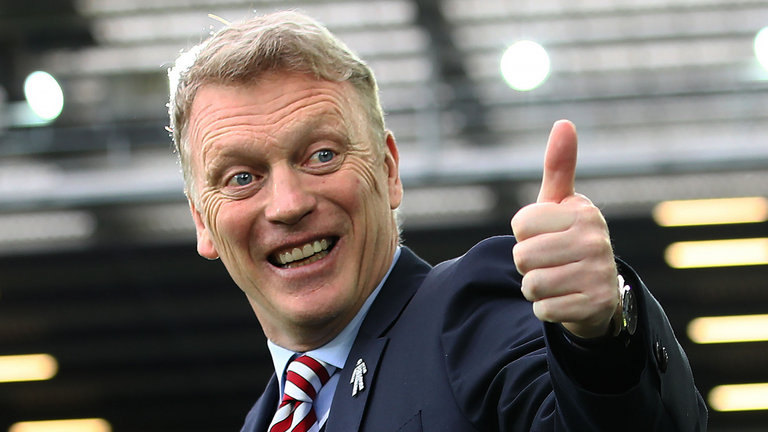 With such a sketchy track record, West Ham's decision to appoint him as a last-minute solution was probably to paper over the cracks than view him as a long-term replacement. That being said, there are a few managers with better credentials who West Ham could seriously consider.
Manuel Pellegrini is one manager who West Ham could go after. The Chilean has a proven Premier League record, having won the title with Manchester City. He's also a coach who can ensure better results and his calming influence could revitalise the West Ham players.
Then, there is Marco Silva as well. The former Hull City and Watford manager recently quit the Hornets and is regarded as a talented coach. His astute reading of the game and shrewd tactics could be the catalyst for a change at West Ham and he would definitely be an upgrade to Moyes should West Ham decide to make a move.
Though Moyes has done what was expected of him, chances of the West Ham bosses holding on to Moyes as slim as the former Manchester United gaffer will demand more control over transfers in the summer. This could be a roadblock, considering owner David Sullivan's insistence on being involved in transfer negotiations.
West Ham have a big summer ahead and if they wish to bolster their squad, they might just have to consider extending that to their manager as well.