26 chances created with 83% pass accuracy: This English International could reach new heights at Liverpool
When Liverpool splashed the cash on Arsenal midfielder Alex Oxlade-Chamberlain last summer, fans were quick to voice their disagreement over the transfer, often stating that the Reds had signed him for a highly overpriced fee of £35m.
However, as we go into the final phase of the season, it's probably safe to say that Alex Oxlade-Chamberlain has been a success at Liverpool. Although he hasn't been a prominent part of Liverpool's starting lineup this season, his presence in the teamsheet has been a huge boost for head coach Jurgen Klopp.
The former Gunners star has featured in 1,483 minutes of Premier League football this season, most of which, however, came as substitute appearances.
That being said, his presence in the Liverpool team has been just as important as Emre Can this season. While the likes of Sadio Mane, Mohamed Salah and Roberto Firmino have shocked Europe with their astonishing performances in front of goal, players like Philipe Coutinho and Alex Oxlade-Chamberlain have led the creative department with aplomb.
Especially after the departure of the Brazilian star to Barcelona earlier this year, Oxlade-Chamberlain has become a more prominent part of Liverpool's setup under Jurgen Klopp. Although he has played the full ninety minutes on only four occasions this season, three of them came after the departure of Philipe Coutinho, which makes sense considering the fact that Liverpool do lack playmakers at the moment.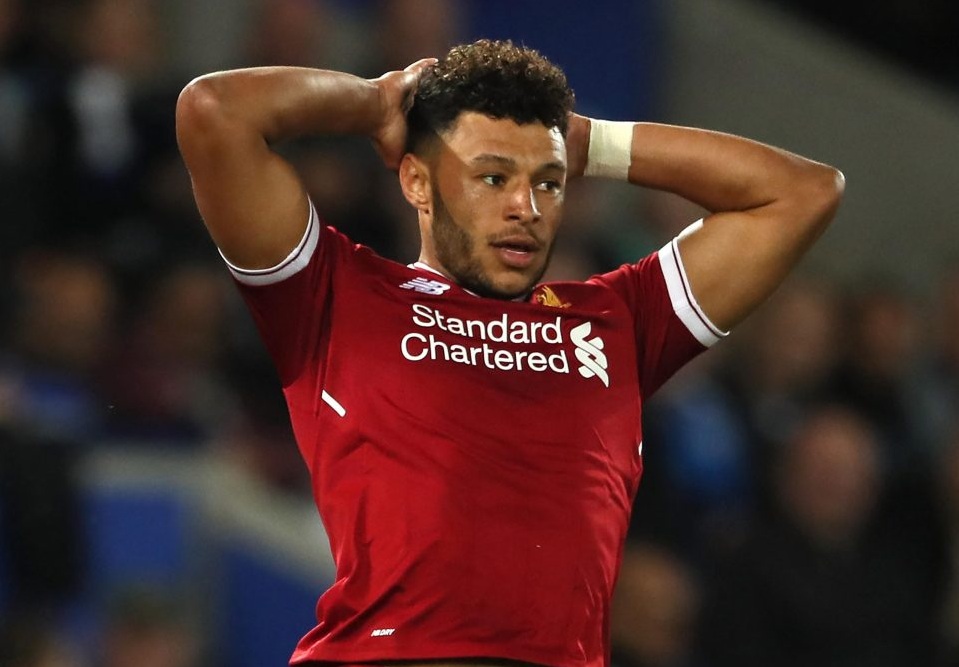 The 24-year-old has been very active in all departments for the Merseyside outfit this season. Aside from his impressive versatility, which lets him play anywhere across the midfield positions, Ox's ability to create chances have been helpful for the Reds.
Unsurprisingly, the former Arsenal man has created 26 chances this season, a tally only bettered by Mohamed Salah and Roberto Firmino. In addition to that, his passing accuracy of 83% is quite impressive for playing in a counter-attacking team like Liverpool. The player has also registered six assists in all competitions this campaign. In fact, his take-on success rate has also been very impressive, even though it lacks volume.
Overall, Oxlade-Chamberlain has been a perfect fit for Liverpool this season. His remarkable versatility has helped the Reds maintain their balance in the centre of the park while his ability to play direct-attacking football, is tailor-made for Jurgen Klopp.
Although Alex-Oxlade Chamberlain still has room for improvement as far as his defensive ability is concerned, Klopp has hugely favoured players like him throughout his successful coaching career. Therefore, it's only a matter of time before we see the 24-year-old take charge of bigger responsibilities at Liverpool in the coming years.