One player who has managed to endear himself to the Arsenal faithful over the years is Aaron Ramsey. The Welshman is a real warhorse for his club and came back from a horrible injury to put in some world-class performances – especially during the 2013-14 season.
Ever since he hasn't been able to reach the heights but he is still an important player who can make a difference when required.
However, now that Unai Emery has arrived as Arsenal's manager, what if Ramsey chooses to leave the Gunners. Here are 3 destinations that would suit him well.
Chelsea
Though Chelsea are in a bit of an unpredictable situation themselves, Stamford Bridge could still be a good choice for Ramsey.
Ramsey would be an ideal replacement for Fabregas and the Welshman can provide a lot of options for them from an attacking perspective.
The £110,000-a-week star has the ability to score great goals from the midfield and this is something Chelsea have lacked sorely this season.
Barcelona
A bit of a far-fetched idea but Aaron Ramsey could be a great addition at Barcelona following the departure of the legendary Iniesta.
The Spaniard was a fulcrum in the midfield with his driving runs, excellent off-the-ball movement and most importantly, his passing ability. Ramsey is a good passer of the ball and a move here could actually stimulate him to find his best football.
Barcelona have the option of looking for better qualified options in midfield and should they sign someone like Griezmann, Coutinho may have to adjust to a more midfield-based role.
Nevertheless, Ramsey could just be the surprise addition that could help them fill the massive void in their midfield.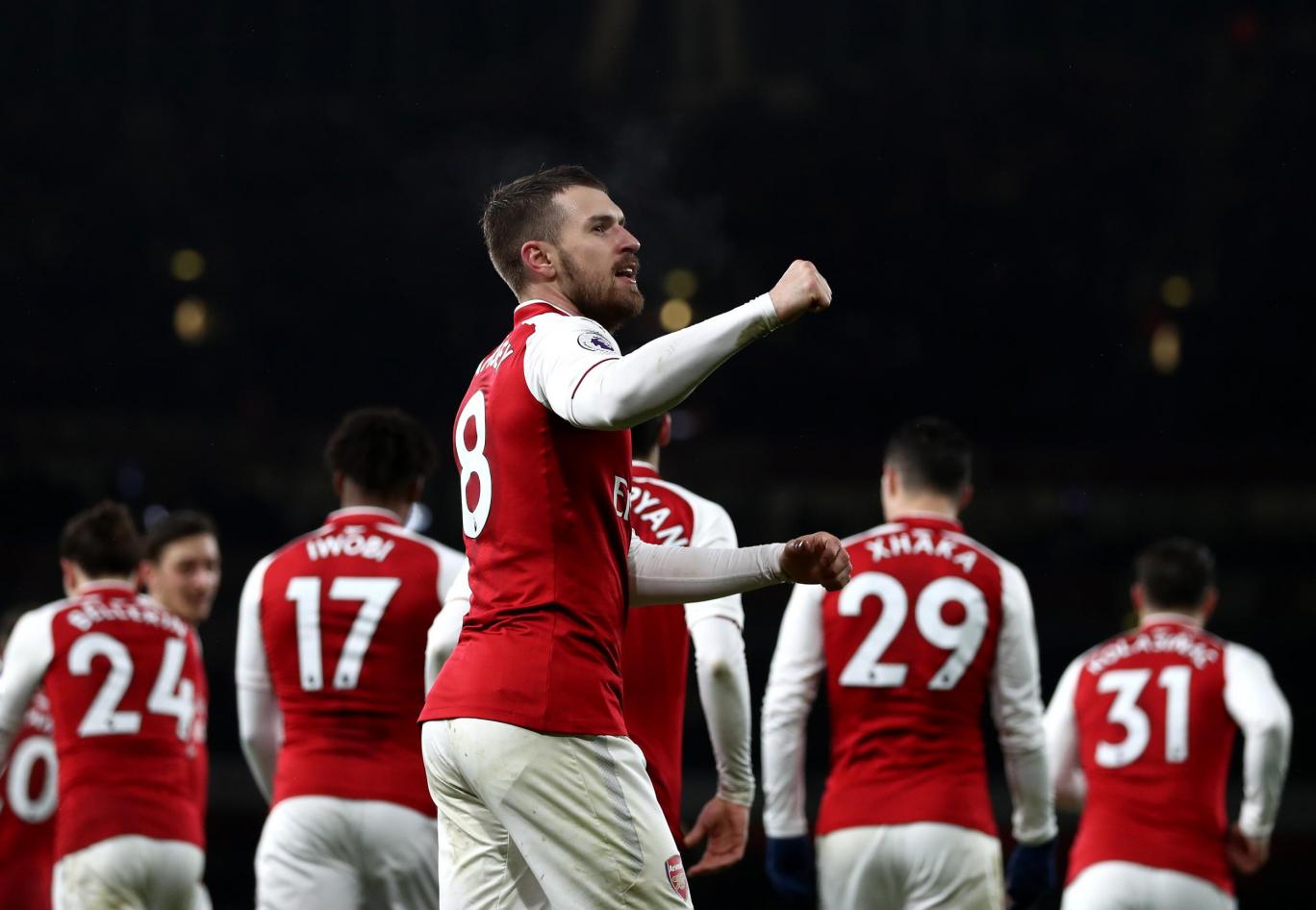 AC Milan
This is a move that could make Ramsey the star player in a coveted European team.
Milan haven't been able to get back to their dizzying highs of the 2000s and now that they have the money, they can move for the Welshman to drive ahead.
Financially, they can match his wages and from the club's perspective, they are on an even keel with Arsenal at the moment. Ramsey can galvanise the Milan squad to fight for the Europa League next year and this is the right time for him to make a move to another league and prove himself.