Crystal Palace's new knight in shining armour: Analysing Aaron Wan-Bissaka's rise
Aaron Wan-Bissaka is a player whose name has adorned the lips of several Crystal Palace fans in the last couple of weeks and for all right reasons. The academy graduate has excelled in the role of a right-back in Joel Ward's absence and has been putting in some prolific displays for the club at a time when a good majority of their first-team members are out with injuries.
Times are not good for the Eagles in that regard but as far as Wan-Bissaka is concerned, it is safe to call him the new fan favourite.
A few weeks back, not many people would have even been aware of his existence and now, he is seen as a vital part of a struggling Palace side. For a 20-year-old to make his debut against a side like Tottenham can seem like a daunting task but Wan-Bissaka put in an effortless performance against Spurs. In fact, he stood strong against an attack as refined as Tottenham's and he put in a solid yet mature performance for the Eagles.
Although Martin Kelly was back for the Manchester United game, Hodgson decided to field him as a centre-back and Wan-Bissaka was provided with another chance to play. Palace may have lost that game but the young star shone through once again.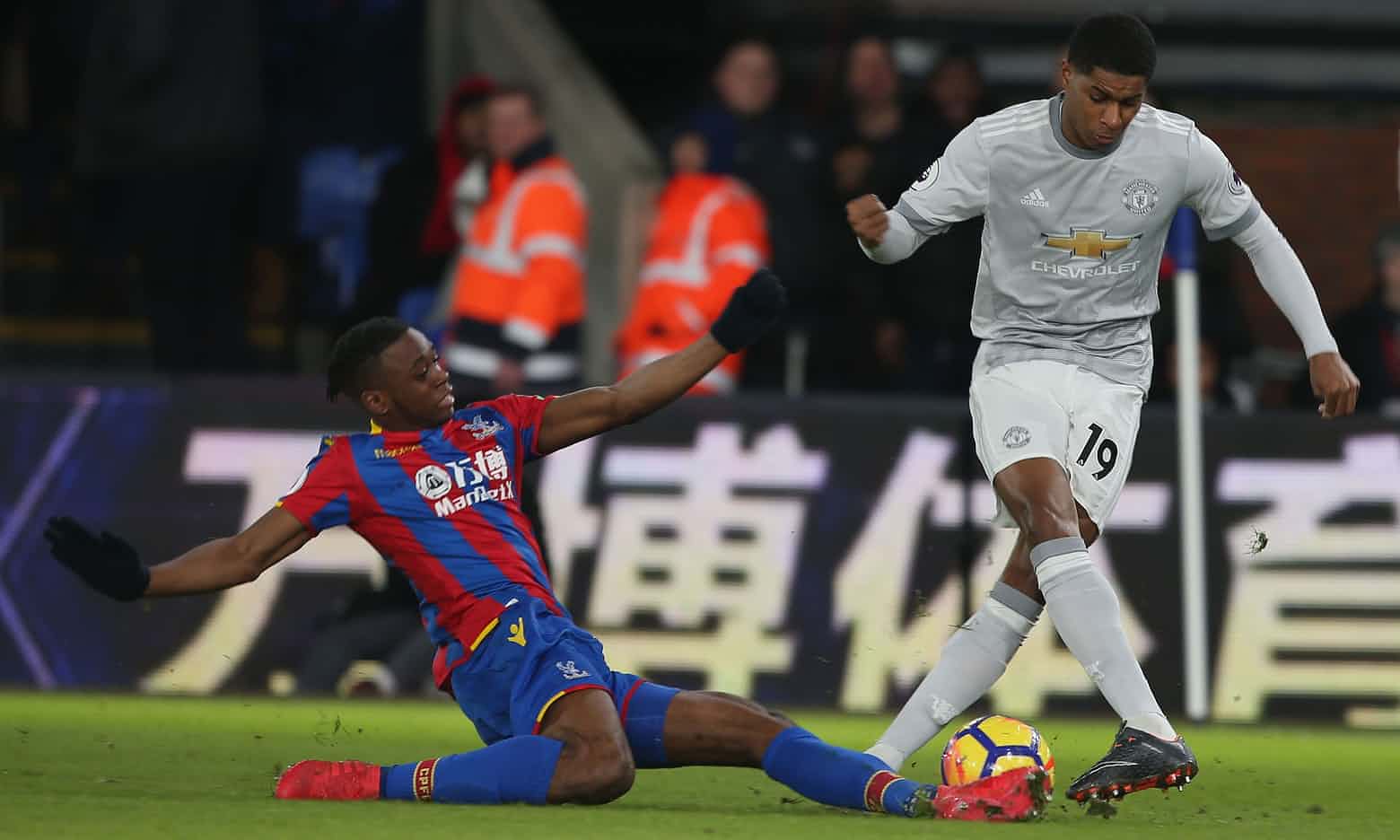 He was easily the best player on the field for Roy Hodgson's men that evening and what makes him all the more exciting is the fact that he is not a natural full-back. He is, essentially, a midfielder and can also play as a winger. However, he switched to playing as a wing-back for Palace's development side last season and has not looked back since then.
Against United, in particular, Wan-Bissaka was physically strong, aggressive and never backed down from challenges. He even kept trouble from Alexis Sanchez at bay and held Marcus Rashford down as well. The Eagles may have ultimately forfeited the three points but Wan-Bissaka's performance was undoubtedly a saving grace for them. However, that does not change the fact that Palace continue to be relegation-threatened.
Despite launching a resurgence under Hodgson's watchful eyes, injuries have wreaked havoc upon their chances and it remains to be seen if they can even survive this season. That said, their academy graduates have done extremely well in recent years.
Wilfried Zaha and Victor Moses are both youth products from Palace and based on what we have seen from Wan-Bissaka, he is likely to follow suit.