Why Everton should give manager Marco Silva more time
Since letting John Stones join Manchester City for a then world record fee of around £47.5million, Everton themselves have done terrible business in the transfer market.
In the same window, they added Yannick Bolasie, Morgan Schneiderlin, Ashley Williams, Idrissa Gueye and Dominic Calvert-Lewin, which proves the point. Other than Gueye and Calvert-Lewin, Bolasie and Williams are on loan and Schneiderlin remains out of favour.
Under former manager Ronald Koeman, it looked like the club were slowly forming an identity, but with his sacking, things changed. Bringing in Sam Allardyce was another mistake and while the relegation specialist did save Everton last season, he was never going to be a long-term option for the club. The Toffees sacked Sam Allardyce at the end of last season and replaced him with former Watford manager, Marco Silva.
However, now the Mirror has revealed that Everton are looking to sack Marco Silva after less than six months at the helm of the club. The Merseyside outfit are on a bad run, having won only three of their 12 games, with losses to Wolves, Southampton and Brighton among others. Given the saga that preceded appointing the Portuguese manager, this makes no sense whatsoever.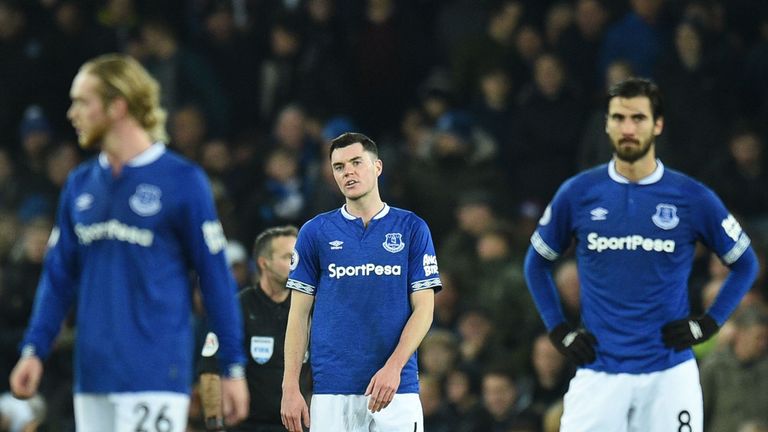 The 41-year-old promised exciting, attacking style of football after his appointment and while he has delivered that, things have taken a turn for the worse. But Marco Silva has the team he wanted and the capabilities to turn that bad patch into wins, especially games that they should be winning. In reality, the Portuguese has had the best transfer window among Everton's last three managers.
The additions of Lucas Digne, Yerry Mina, Richarlison and even Andre Gomes have effectively changed the team, while both Jordan Pickford and Michael Keane have re-discovered their form once again. However, there was always going to be a period where the team struggles under any new manager and while Everton did start well, it was only a matter of time before that period came.
Some more time will help and so will a change in tactics, maybe formation, but sacking Marco Silva shouldn't be Everton's answer to all their problems. While fighting through the problems with Marco Silva will be the ideal situation, the Toffees' history does say otherwise.
Read More: Everton keeping hold of in-demand young prodigy would settle their future for many years to come
If there is any manager that can effectively help Everton challenge the big six Premier League sides, then it's Marco Silva and his brand of attacking football. However, the club needs to keep faith in him and not sack Silva, who will help Everton challenge for the top prizes eventually because after all, Rome wasn't built in a day.