Why West Ham would be a better destination for Andreas Pereira
According to Brazilian outlet UOL Sports, Premier League clubs Arsenal, West Ham and Everton have tabled their offers for Manchester United's midfielder Andreas Pereira. The player is considering the possibility of leaving Old Trafford in 2019.
As per the report, the 22-year-old is looking to get more playing time under new manager Ole Gunnar Solskjaer. However, with his contract coming to an end in the summer of 2019, there is the possibility of leaving the club before he becomes a free agent.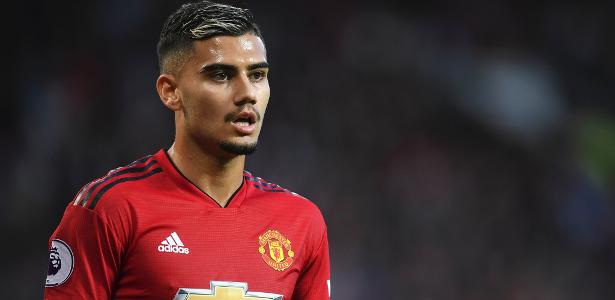 The trio of clubs has tabled an offer with a strong hope that United will respond to it in a positive way. From there on, it will be up to the player to decide which team suits him better for the upcoming years. Here's why West Ham could be an ideal destination for the next few years:
West Ham's model under Pellegrini is flourishing
The coincident factor in this news update is that all the three clubs who are understood to have tabled an offer for Andreas Pereira hired new managers over the summer. While Arsenal have looked a good bunch under Unai Emery, Everton are doing a fine job under Marco Silva.
But, after a disastrous start, it is Manuel Pellegrini's West Ham who are bang on form and also look a team heading in the right direction. In terms of the projects of the three clubs, there is a possibility that the growth of a young player will take place if he is either with the Gunners or with the Hammers.
Moreover, West Ham have virtually no fit attacking midfielder in their squad. Manuel Lanzini is out for the season, while Jack Wilshere, who can play in that position, is as injury prone as anyone can get. Hence, the east Londoners do need to be active in the January window and sign an attacking midfielder.
Getting Pereira would be ideal for them in many respects. The Brazilian is a type of player who will fit into what Pellegrini wants his players to do on the football pitch. He is versatile enough, hence, if there is a shortage of central midfielders, the 22-year-old well capable of slotting in there.
Read More: Forget it Pellegrini – West Ham would dodge a bullet by avoiding this 31-year-old Copa America-winning midfield ace
Thus, from the club's viewpoint, the United man would be a perfect addition. They now need to be more ambitious than the other two clubs to get their man soon.