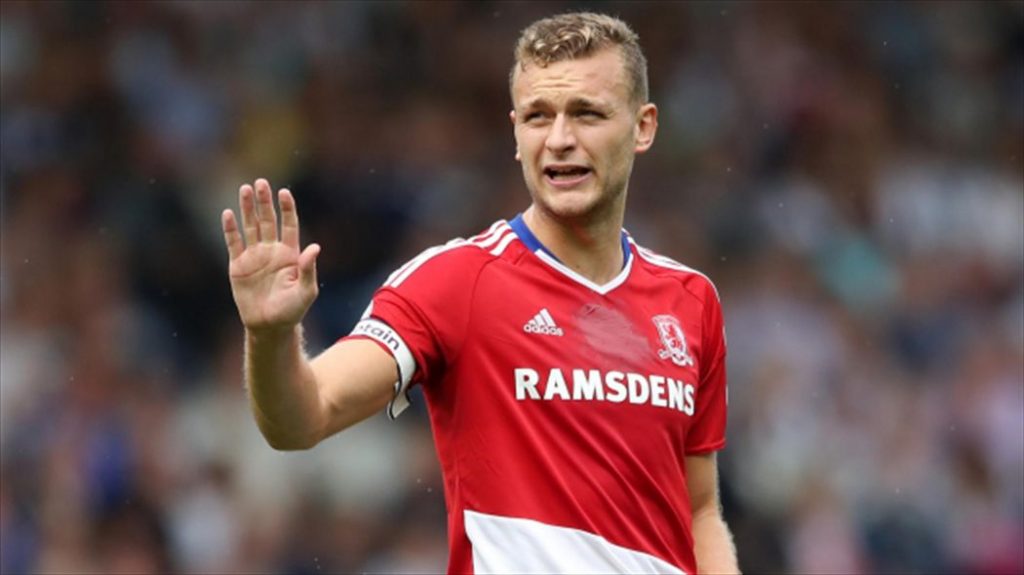 The Right Move? – Why Man City Signing Ben Gibson for £20million Would Be Ideal For All Concerned
I won't lie; it has utterly startled me that Manchester City want to pay a fee of around £18million for centre-back Jonny Evans. However, this deal has hit a bump and the club are reportedly thinking of going for Middlesbrough's Ben Gibson instead.
The £20million-rated central defender did so well in the Premier League last season and has ambitions to be in the England squad for the World Cup next year in Russia. Manager Pep Guardiola is adamant that he needs another centre-half as cover, especially for the now apparently fragile Vincent Kompany.
We have around a week until the end of the transfer window and that is when silly money often gets spent, so it's no surprise that West Brom for their part have not accepted City's bid for Evans and are holding out for more money.  The Baggies in fact are thought to want more than £30million for the Northern Irishman's services, which, despite his admirable talent, is frankly ludicrous.
West Brom themselves wanted to bring Gibson in and perhaps play Evans in midfield, though the various deals now have a much more complicated look.
Football fans in the north east are very knowledgeable though and know that if a player is too good for the competition they are involved in then you should not stop their career progression. So there would be no calls of 'lack of loyalty' should Gibson make the move.
Boro then would understand the player's position and would very much welcome the £20million, having spent a fortune this summer on the likes of Britt Assombalonga. Agents representing Gibson and Middlesbrough will of course look to push a deal through and Man City would love to have someone of his quality at potentially £10million less than Evans overall.
For the player, he absolutely needs to be playing Premier League football should he be expecting to be in contention for the World Cup 2018 squad and almost any top level deal would do him a lot of good, from a short to medium term point of view. However, signing for Man City would be the cherry on top.
Gibson will only get better and better in this position and working with the likes of Guardiola would mean him becoming the sort of rounded player Gary Cahill became following his move to Chelsea. There really is no loser in this deal, except perhaps Jonny Evans unfortunately.