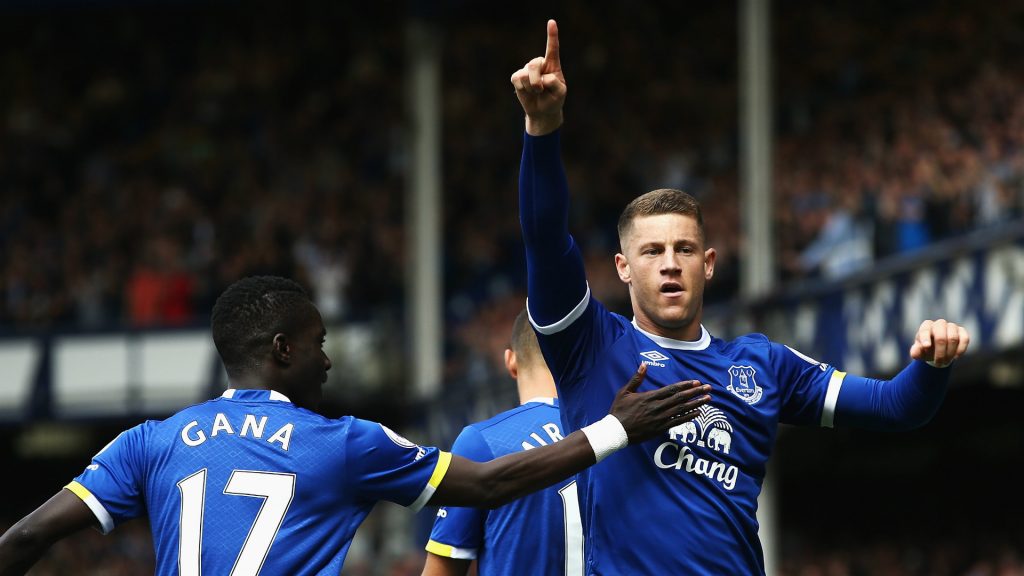 Should Tottenham Hotspur Still Look To Sign Ross Barkley After Chelsea's Intervention?
The Tottenham Hotspur-Ross Barkley saga has been going on for the whole summer, ever since the England international refused to sign a new contract with Everton this summer.
Barkley entered the final year of his contract with the Toffees and manager Ronald Koeman made it heard in no uncertain terms that if the 23-year old did not sign a new deal, he would be sold before the transfer deadline day.
A number of clubs had been credited with an interest in the Everton academy graduate, but none more so than Tottenham. Spurs manager Mauricio Pochettino is understood to be a great admirer of the Englishman and sees him as a valuable addition to the ranks.
However, they were discouraged at the start by the hefty £50million price tag that the Toffees had slapped on him. With the window approaching its closing hours fast, Chelsea decided to throw their hat in the ring as well and made a £25million bid to sign Barkley, but saw that offer get rejected by Everton. The Merseysiders are reportedly demanding a fee of £35million for the player and have informed Chelsea and Tottenham that they need to stump up that amount if they are to sign the attacking midfielder.  
With Chelsea very much intent on sealing the transfer for Barkley, should Tottenham look to beat their London rivals and sign him up? 
Probably not. Paying a fee of £35million for a player who did not have the best of the seasons last time around and is in his final year of the contract is just not how Daniel Levy does his business. Moreover, it is hard to see where Barkley will be slotting in at Tottenham. Their attacking midfield slots are taken up by Dele Alli, Christian Eriksen and Son Heung-Min. Moussa Sissoko looks set to stay at the North London club for another season too. And once Erik Lamela returns to fitness, he will be competing for a spot as well.
Mousa Dembele and Victor Wanyama are the obvious choices in deeper midfield roles with Eric Dier and the young and promising Harry Winks acting as cover. Latest summer signing Juan Foyth too can play in the holding midfield role, adding more depth to the position. And add to that, the fact that Barkley is currently sidelined due to a hamstring problem, which further raises the question as to whether Tottenham should splash such money on him. 
Barkley has been playing at this level for more than six years now and has shown a great amount of potential. But, he has struggled to make the transition from being a prodigious talent to a consistent performer for his team. He has plenty of good qualities, no doubt, but without consistency in his game, it is unlikely that he would be able to carve out a place for himself in the current Tottenham team. The whole business could prove to be another "Moussa Sissoko" episode for the Lilywhites – something that they would be better off avoiding.