Two ideal Premier League destinations for Aaron Ramsey
According to a report from BBC, Aaron Ramsey is likely to leave Arsenal next summer after the club withdrew the four-year contract that was tabled.
Ramsey's contract is up at the end of the season and is free to talk to foreign teams from the beginning of January. The Welshman, who earns £110,000-a-week, has been with Arsenal since he arrived from Cardiff at the age of 17 in 2008.
Ramsey has grown into a vital player for Arsenal and scored winning goals in the 2014 and 2017 FA Cup finals against Hull City and Chelsea, respectively.
As things stand, Ramsey would be a free agent next summer and due to his availability for free, a lot of top clubs are bound to circle for his signature. That being said, here are two ideal destinations for Ramsey.
Everton
As Arsenal have decided not to extend Ramsey's contract and he could be available in a cut-price deal in January due to his current contract situation, Everton must make a swoop for the Welshman.
Everton lack an all-action midfielder in their ranks. Morgan Schneiderlin and Idrissa Gueye are defensive-minded midfielders, while Tom Davies is suited to an attacking role. This would suit Aaron Ramsey perfectly given his tendency to make runs into the box and maraud forward to meet the final balls.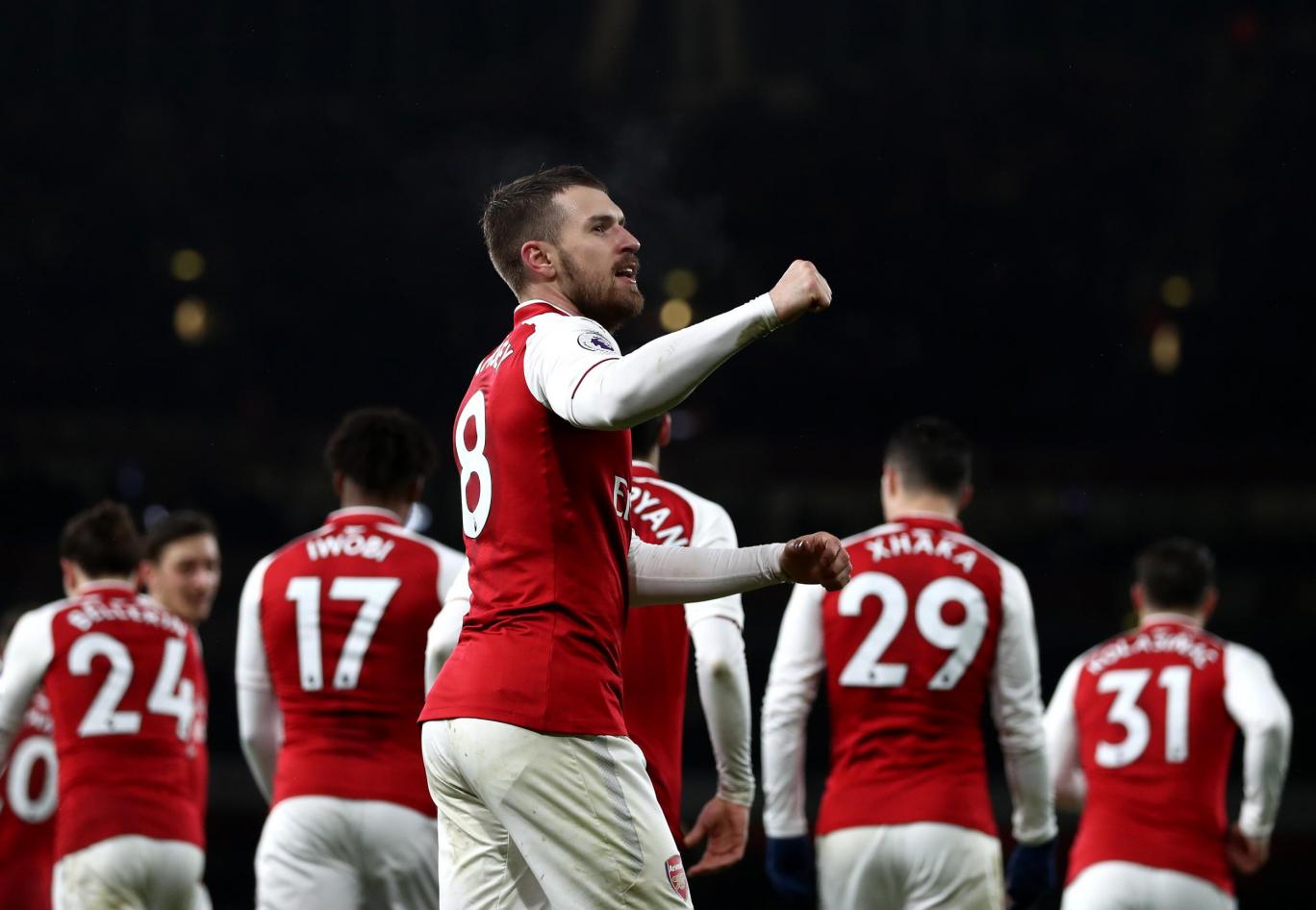 The presence of Schneiderlin and Gueye would free Ramsey off some of the defensive responsibilities, which would enable the Wales international to influence things in Everton's final third.
Also, Theo Walcott quit Arsenal for Goodison Park in January and his career appears to have revived. The Welshman could certainly follow suit if Everton come up with an offer.
Chelsea
Ramsey has lived in London for a decade now and the chance to stay in the capital could be really tempting.
A controversial move to Chelsea is a big possibility then and Ramsey could start his next chapter at Stamford Bridge under Maurizio Sarri. Despite Chelsea's plethora of talent in the midfield, Ramsey would give the team a different dimension by adding a perfect blend of creativity and experience.
Also with Cesc Fabregas having turned 31, Ramsey could be a cost-effective option for Chelsea.