Why Man United made a big mistake by not beating Chelsea for Christian Pulisic
Barely 21 years old, Christian Pulisic is already on his to his next destination, having made 115 appearances for Borussia Dortmund before Chelsea shelled out €64million for his signature. A rather shrewd signing that the Blues have made, Pulisic would surely be a success at Stamford Bridge if he fulfils his potential.
But the question for Manchester United is if they potentially missed a chance to sign Pulisic? With the Red Devils needing attacking reinforcements, Pulisic could have been their man, with the 20-year-old revealing on multiple occasions his love for Old Trafford including a recent interview.
However, given the USA international's performances this season, not many would blame Manchester United for not taking a chance on Pulisic but then why did Chelsea sign him? Is it because the Blues have a larger war-chest as compared to the Old Trafford side? Probably not.
So what is it that made Chelsea go running for the Dortmund starlet?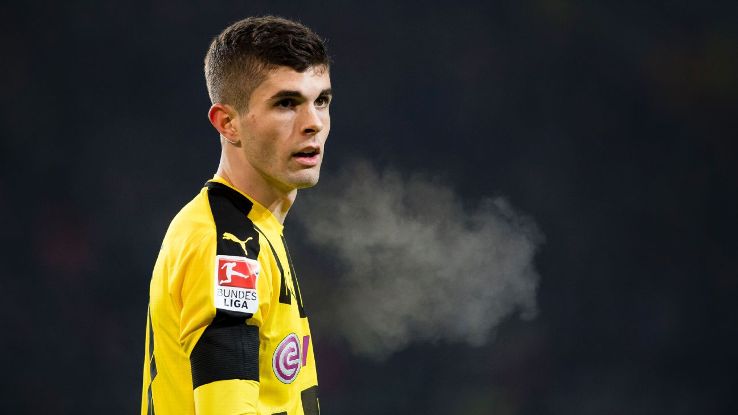 Though Pulisic has been inconsistent since his breakout season for Dortmund, it seems that like many others, Chelsea have also identified the fact that the 20-year-old hasn't been able to adapt to Lucien Favre's tactics.
The new Dortmund boss has completely changed the way the Bundesliga giants play this season and while they are an amazing attacking unit now, Favre also demands each player in his side do a lot of defensive work.
Clearly, that didn't help Pulisic in his advancements, as he was dropped from the side and replaced with Jadon Sancho who was keen on making his mark in the Bundesliga. Since then Pulisic has struggled to hit 90 minutes, with him playing off the bench in six of the last nine matchweeks, missing the other three completely.
At Chelsea, the 20-year-old may finally find a place where he can flourish and hone his attacking talents. He might enjoy the freedom that Maurizio Sarri has given to Eden Hazard and even Willian, with only one out of the three front-men making their way back defensively.
Pulisic is clearly a huge talent and if Chelsea have managed to sign the player, it means any other club would have had the chance to sign him too had they made an approach. Quite clearly, Manchester United are in need of a top class player on the right flank and Pulisic would have been able to offer the Red Devils that quality on the right wing.
Read More: Go for it Solskjaer – This 24-year-old versatile Dortmund star would add immense value to Man United's squad
That's not the case now and Man United have probably missed a big trick in not signing Christian Pulisic.