Why signing Chris Brunt and Craig Dawson will make Middlesbrough a force to reckon with next season
Middlesbrough, at the moment, are flying under Tony Pulis and are one of the teams that are in good form going into the end of the season, which bodes well for the upcoming playoffs to reach the Premier League.
Pulis has been known as a very pragmatic manager and he has realised that unlike in the Premier League where he just had to create a team that was very difficult to beat and get the odd goal to survive, he has to be prepared in the Championship to go and score goals to get the results he would like.
Boro have scored 14 goals in their last 6 games but it is the defence that the boss will want to strengthen, with teams like Barnsley, Brentford and most famously Sunderland managing to break the backline of Boro in recent weeks. With that thought in mind, it has been reported that Pulis is prepared to raid his old club West Bromwich Albion for both Craig Dawson and Chris Brunt in an effort to shore up the defensive side of Boro next season.
Craig Dawson has played 21 games this season, scoring 2 goals as West Brom stare at the Premier League trapdoor and Dawson was a part of a strong Pulis West Brom team last season that comfortably stayed in the Premier League. If Tony Pulis and Boro do go up this season, it would not be a leap to suggest that he would want to get hold of a defender that has been so useful for him in the past.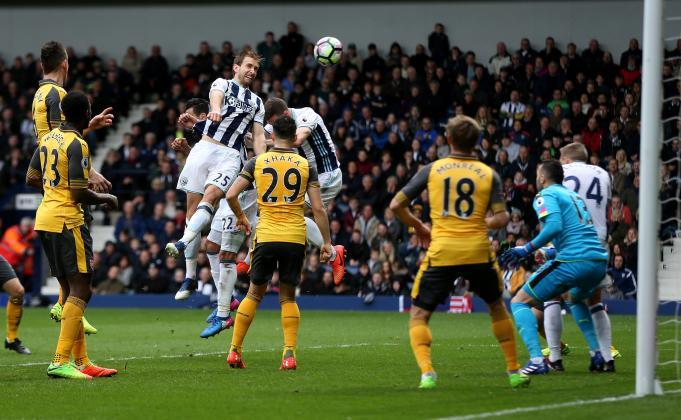 Dawson has two years left to run on his contract and he would be a heavy addition for any club in the Championship, in terms of wages. So in my opinion, if Boro do return to the top table of English football, he would definitely be an option for the North East side.
Northern Irish international Chris Brunt played youth football at Boro so a return to his boyhood club would possibly be even more likely than a move for Craig Dawson. His present contract expires in the summer, but reports have suggested that when he reached 22 games for the Baggies this season, an automatic extension of 12 months was added, meaning Pulis will have to fork out a transfer fee to bring Brunt to the Riverside.
Both these players would add some much-needed experience to Middlesbrough if they do arrive in the summer but wages and transfer fees may mean that Middlesbrough could struggle to afford Tony Pulis' former players in the Championship. If they make it to the Premier League, these players would be the minimum requirement for a successful season back in the big time.