One of the success stories for Newcastle this season has been the progress of young captain Jamaal Lascelles. The Englishman has really galvanized the squad with his powerful displays for the Magpies at the back.
His performances have helped him and Newcastle secure another season in the Premier League, making other clubs sit up and take notice. Reports suggest that Everton are interested in making a move. They are reportedly willing to spend £25m to land the player and here's why it could prove to be a masterstroke.
In-form Englishman
Ever since Ashley Williams joined Everton, he has seen his form nosedive to the extent that he is now a fringe player in the squad. The former Swans captain has aged and along with his partner, Phil Jagielka, heading into his late 30s, Lascelles could just prove to be the answer that Everton need. He would be a long-term replacement for Jagielka and a strong English presence at the back.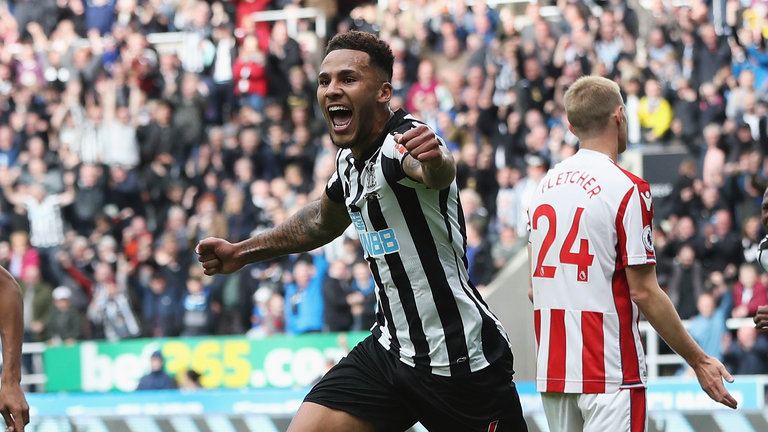 Everton also need leaders in the team. Lascelles is in good form and is English as well. A move could well prove to be a big boost for both parties.
A sure starter
Everton are screaming for a centre-back to seal his spot and Lascelles can rest assured that he will be the first name in the defence if he joins. Lascelles has the ability to take charge of the backline and a lot of other players will be able to flourish under his natural leadership.
Despite his young age, he has shown that he has the power to inspire his squad when needed. Everton under Allardyce will be looking to push for a top-4 battle and they will need players such as Lascelles to galvanise the squad.
With Everton facing a big summer ahead, considering the failure of their massive recruitment last season, any move this summer will be scrutinised deeply. However, moving for Lascelles seems to be a very logical option considering his relative youth and excellent leadership skills that can elevate any squad to play better.