Why James Maddison could end up playing for a big club soon
Leicester City's new summer signing James Maddison has made a terrific start to the season, scoring and creating chances for the team. The youngster arrived from Norwich City in June for a fee worth £20m.
If the early evidence is anything to go by, he has done very well to earn all the plaudits. Right from his first start against Manchester United at Old Trafford, we were able to see an array of qualities in the player.
Maddison has already contributed three goals and one assist in six Premier League appearances, which is impressive to say the least. His imperious free-kick goal against Huddersfield from a long way out showed his all-around talent. It depicted that the 21-year-old can not only create, but can also score sumptuous goals.
James Maddison – Destined for a big future
Dipping into some of his stats this season, they are quite superior to many playmakers in the league. He possesses a key pass rate of 1.7, meaning he has already created 10 goalscoring opportunities for the team.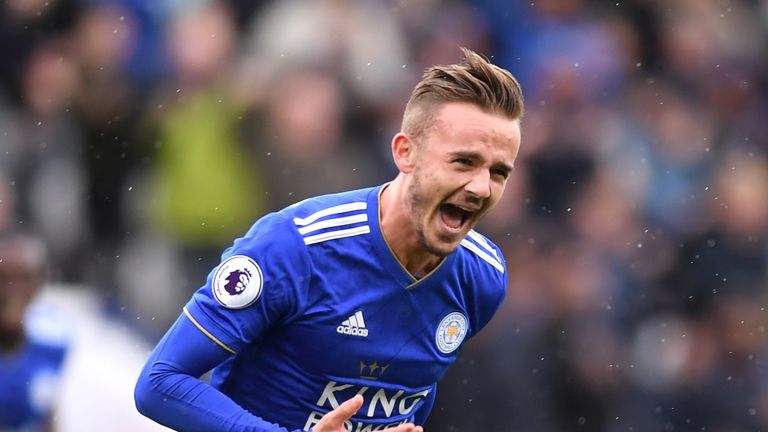 The 21-year-old's finishing has been very good as well. His free-kick against Huddersfield was something special. Some of the Englishman's attributes on display on a regular basis are surreal to watch.
Maddison can hold the ball, pass it with accuracy and incisiveness, deliver dangerous set-pieces and also attempt audacious stuff from distance. At such a tender age, he is in contention to improve England's creative department, which is just a phenomenal compliment to have.
For that reason, with all due respect to Leicester City, we may see the player in action for a big club sooner than later. In fact, Liverpool were vaguely interested in getting the 21-year-old at Anfield. (Express)
This just goes on to show that the best in the business are also looking out for him. It may not take long for any of the 'big six' to come up with an offer.
Verdict
When a player performs so well in his debut PL season, there is bound to be some excitement. Everyone starts to take notice of what the player is doing to trouble the opponent. In Maddison's position, extra care is the order of the day for many opposition managers.
Read More: Do it Puel – Handing this £3.5m star a regular role could pay rich dividends to Leicester
As a result, a big offer from one of the more established clubs is a stark possibility.
Stats Courtesy – Whoscored.com